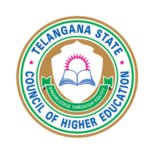 Degree Online Service, Telangana - DOST Application Process
DOST Telangana provides a friendly and effortless way to apply for undergraduate courses. DOST helps in Choosing the favourite undergraduate course with all the information required, Minimizing the efforts and maximizing the choices to opt for an undergraduate course, to access, Equality and Excellency to each and every student in Telangana by applying online for as many colleges and courses through an easy payment mode like net banking, credit and debit card.
DOST Telangana Pre - requisites:
The candidate applying in DOST must have his/her Aadhaar linked with mobile number. The candidates who's Aadhaar is not linked with mobile number shall visit the Aadhaar updation centre / Post Office / Mee-seeva Centre to link Aadhaar with mobile number. (OR) 
The candidates who's Aadhaar is not linked with mobile number shall visit the nearest HLC and provide bio-metrics and mobile number (only one mobile number for each DOST ID) to get DOST ID generated and subsequently proceed to payment and submit application in DOST.
Note: The mobile number provided must be active throughout the completion of DOST admission process.
Student Authentication and Pre-Registration
Online Seat confirmation through online payment
Student Reporting to College
DOST Web portal: dost.cgg.gov.in, check Degree Online Services Telangana details on this website. DOST for Online UG or Degree Admissions. DOST website has been launched for Degree Online Services, Telangana (DOST). Candidates to take online admissions for undergraduate courses through this online service for the academic year. Degree admissions were once confusing. Anyone can attend any college regardless of merit. Colleges fraudulent advertising, Perforated into students 'parents' pockets with thousands of fees. Apart from this, there is no need to say that the admissions of private colleges are illegal. There was so much talent. It's all the past. There is no situation here.